This series of 15 films, cinematic treasures from the long and celebrated history of Polish cinema, is part of a larger project called Ultima Thule: At the End of the World, which is a collaboration between the Polish National Film Archive and the Reykjavik Film Academy to promote greater awareness and understanding between the film cultures of Poland and Iceland. Before each screening, an expert on Polish cinema, Michał Chaciński, will provide historical context for the film. In addition to the five nights of film screenings, there will be two special events for children and teenagers: a workshop on cameraless animation and a screening of the children's cult classic Mr. Blot's Academy.
The opening-night film, the silent classic Strong Man, will be accompanied by the legendary Icelandic band Apparat Organ Quartet, who will be performing their live original score.
Admission to all events is open to the public and free of charge. Here is the brochure on-line: 
November 12   20.00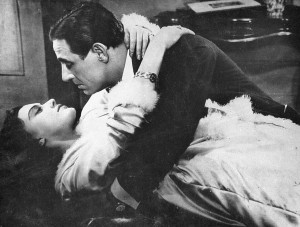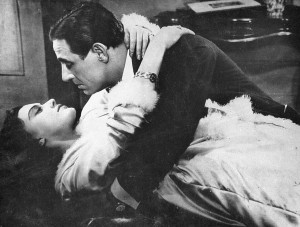 Harðjaxl (Mocny człowiek / Strong Man) dir. Henryk Szaro / Poland / 1929 / 78 min.
One of the last movies of the silent era, an adaptation of the novel by Stanisław Przybyszewski.
The film is characterized by beautiful camera work, interesting editing effects and wonderful acting. After WWII the movie was presumed lost, and it was only in 1997 that a copy was found in the film archive in Brussels. The original was sent to the National Film Archive in Warsaw and is now considered one of the most precious titles in its collection.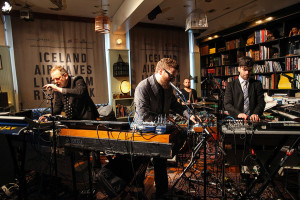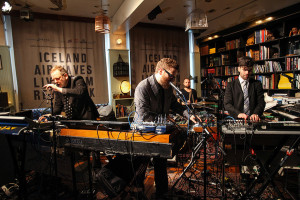 The screening will be accompanied by the Apparat Organ Quartet, performing their live original score.
November 13   18.00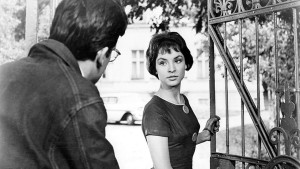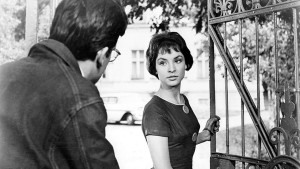 Sjáumst á morgun (Do widzenia, do jutra / See You Tomorrow) dir. Janusz Morgenstern / Poland / 1960 / 80 min.
The debut feature by Janusz Morgenstern is a small psychological drama, a love story reminiscent of the once-famous Bim-Bom Polish student theater. The hero is a young theater director, Jacek, who meets a beautiful foreign girl, Marguerite, in the city of Gdańsk. A subtle, sentimental portrait of the young in the 1950s.
November 13    20.00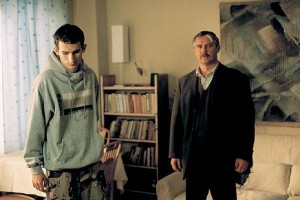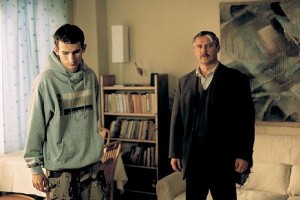 Dagur í lífi furðufugls (Dzień świra / Day of the Wacko) dir. Marek Koterski / Poland / 2002 / 99 min.
The hero is a typical intellectual from the turn of the 21st century – suffering from phobias, frustrated as a teacher, husband and father, living in constant stress. He is annoyed by his mother, by disturbing neighbors, by a son who is not too bright and by lazy, bored students. An accurate satire of the Polish intelligentsia of the time.
November 13   22.00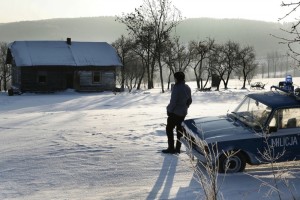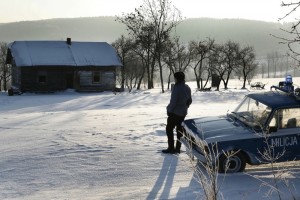 Hús illskunnar (Dom zły / The Dark House) dir. Wojciech Smarzowski / Poland / 2009 / 106 min.
A tragic crime occurs on a rainy night. A suspect and a police lieutenant become entangled in a dangerous game, the stakes of which are unveiling the terrifying truth. Not everyone, however, would like the truth to be revealed. A perfectly structured thriller depicting the dark reality of Poland in the 1980s.
November 14    14.00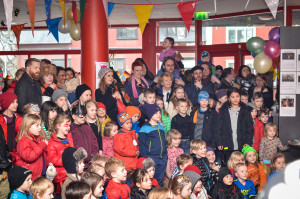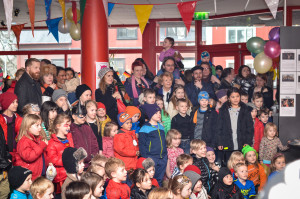 Children's workshop
Antonisz á hjara veraldar – Nokkrar sniðugar leiðir til að gera hreyfimyndir án myndavélar (Antonisz na krańcu świata. Kilka praktycznych sposobów na zrobienie sobie non-camery / Antonisz at the End of the World: A Few Practical Ways of Making Cameraless Animation)
Conducted by Monika Supruniuk.
Hér er viðburðinn á Facebook / Here is the event on Facebook 
November 14   18.00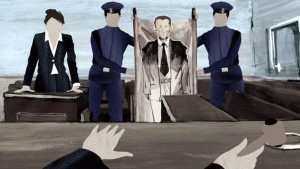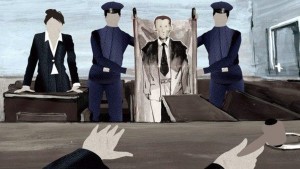 Yfir móðuna miklu (Droga na drugą stronę / Crulic – drumul spre dincolo / Crulic: The Path to Beyond) dir. Anca Damian / Poland/Romania / 2011 / 73 min.
This partly animated documentary feature is about a man who goes on a hunger strike to protest the unjust treatment he's receiving. Claudiu Crulic, a 33-year-old Romanian, was accused of stealing the wallet of a famous judge. This unwarranted accusation led to Crulic being jailed for a couple of months, without trial. Left alone, Crulic battles against the system, a struggle that leads to his death. The film refers to real events that took place in Poland in 2007.
November 14    20.00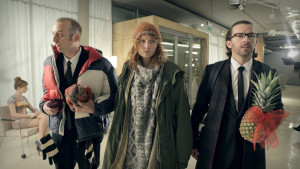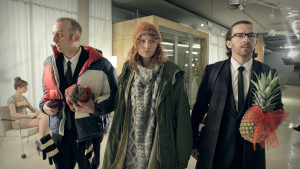 Stelpan í skápnum (Dziewczyna z szafy / The Girl from the Wardrobe) dir. Bodo Kox / Poland / 2012 / 90 min.
Jacek is a sought-after graphic designer who takes care of his mentally retarded brother, Tomek. Both of their lives take a turn when Magda appears. Magda is a shy neighbor who Jacek asks to watch Tomek for a while when he has to leave. The debut film of Bodo Kox, the film touches on the problem of loneliness in today's world. It is also a beautiful story of emotions, the power of imagination and the belief in real values.
November 14  22.00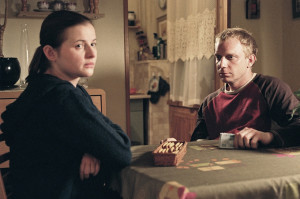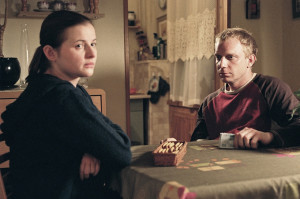 Torg Frelsarans (Plac Zbawiciela / Savior Square) dir. Krzysztof Krauze and Joanna Kos-Krauze / Poland / 2006 / 105 min.
A young couple find themselves in debt to the developer of the apartment they are supposed to move into. A drama of mutual accusations and conflicts begins, leading to a tragic finale. Borrowing from socialist-realist aesthetics, the directors create insightful portraits of the protagonists and a universal message about the human condition of today, on the functioning of man in society.
November 15   14.00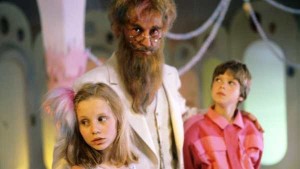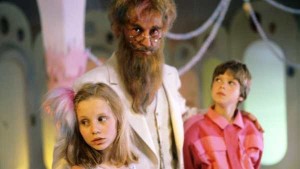 Skóli herra Kleks, part 1 – The Adventure of Prince Mateusz (Akademia pana Kleksa cz. 1. Przygody księcia Mateusza / Mr. Blot's Academy,  part 1: The Adventure of Prince Mateusz), dir. Krzysztof Gradowski / Poland/ZSRR / 1983 / 85 min.
A cult movie for children and teenagers, adapted from Jan Brzechwa's book, using elements of fantasy, science fiction and the musical. Five-year-old Adaś, with the help of magic, becomes a pupil of Mr. Blot's Academy, where he meets various fable characters and takes part in a class about blots, which change into flying animals. One day Adaś comes across the hiding place of a starling named Mateusz, who is in fact a prince and heir to the throne of the Bajdokracja kingdom. The only way for the prince to become human again is to acquire the magic button of Dr. Paj-Chi-Wo.
November 15  16.00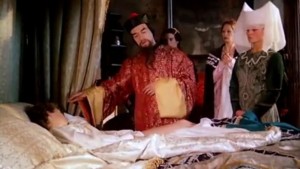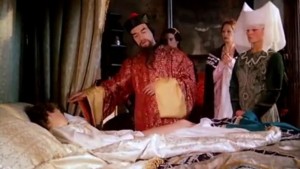 Skóli herra Kleks, part 2 – The Mystery of Filip the Barber (Akademia pana Kleksa cz. 2 / Mr. Blot's Academy, part 2: The Mystery of Filip the Barber), dir. Krzysztof Gradowski / Poland/ZSRR / 1982 / 85 min.
In this cult children's film, five-year-old Adaś searches for the magic button that will help the starling Mateusz become human again. Filip the barber and his two sons arrive at the academy. One of the sons turns out to be a doll, invented by Filip to spy on Mr. Blot. The barber wants to destroy the academy. Will the barber carry out his plan or will Adaś find the magic button of Dr. Paj-Chi-Wo?
November 15  18.00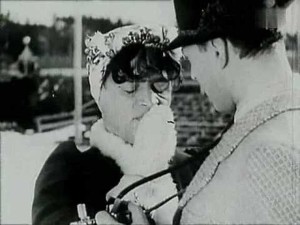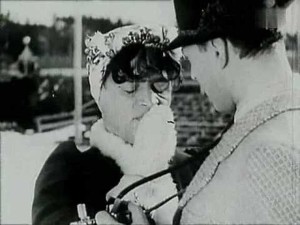 Leikmaður gegn vilja sínum (Sportowiec mimo woli / The Accidental Sportsman) dir. Mieczysław Krawicz / Poland / 1939 / 78 min.
A hairdresser becomes mistaken for a famous hockey player and must help his new team defeat a bitter rival. A splendid comedy of errors directed by one of the most successful filmmakers of the 1920s. The great cast includes Ina Benita, for whom this film was the last in a short but impressive career (she was killed during the Warsaw Uprising in 1944). The Accidental Sportsman was also the last movie to be shot before WWII. It was released in 1940 in occupied Warsaw.
November 15   20.00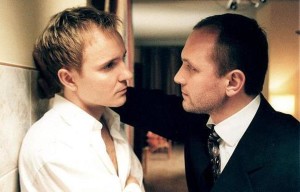 Skuld (Dług / Debt) dir. Krzysztof Krauze / Poland / 1999 / 97 min.
In 1990s Warsaw, the police fish out two headless male corpses from the Vistula river. Initially, the Russian mafia is suspected of committing the crime. The screenplay is based on the true story of two men who, while trying to set up a business, find themselves in tremendous debt. With no hope of legal help, they try to free themselves from their persecutor.
November 15   22.00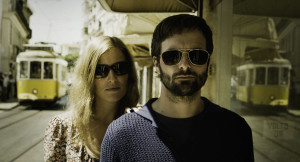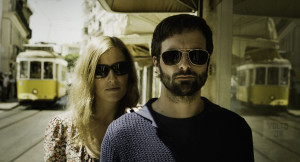 Imagine (Imagine) dir. Andrzej Jakimowski / Poland/France/Portugal/Great Britain / 2012 / 105 min.
A new, controversial instructor arrives at a luxurious center for the blind in Lisbon and becomes especially interested in the beautiful introvert Eva. Thanks to his suggestions, Eva discovers a new dimension of reality. She overcomes her fear and takes the first steps toward going outside the clinic. In this subtle story about emotions and trust, sound, the primary sensory tool of the blind, plays an important role.
November 16   18.00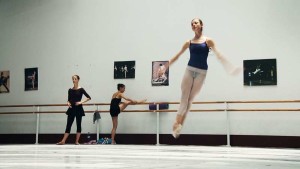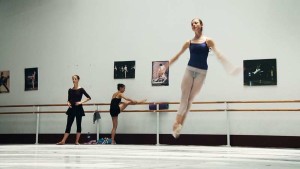 Stundum dreymir mig að ég fljúgi (Czasem śnię, że latam / Sometimes I Dream I'm Flying) dir. Aneta Popiel-Machnicka / Poland / 2013 / 70 min.
Weronika, a young, talented ballet dancer, is a perfectionist at work, but neglects her private life. Pain, loneliness and exhaustion are always with her, but she ignores them until, two days before an important premiere in the Berlin Opera, she receives a serious injury. The film uses fragments of the ballet The Open Square, created by the famous Israeli choreographer Itzik Galili.
November 16   20.00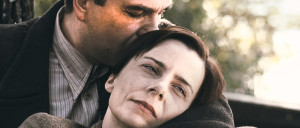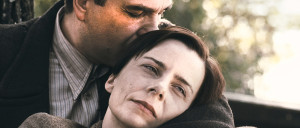 Rósa (Róża / Rose) dir. Wojciech Smarzowski / Poland / 2011 / 98 min.
In northeastern Poland just after WWII, a Home Army soldier shows up at the home of the widow of a Wehrmacht soldier. The only light in a world of omnipresent violence is the love that blossoms between these two heroes. A dark and ascetic narrative style opens a window onto a world in which the virtuous human being is left with only an unappealing moral victory. Winner of the Polish Eagle for best picture, best director and best lead female performance in 2012.
November 16   22.00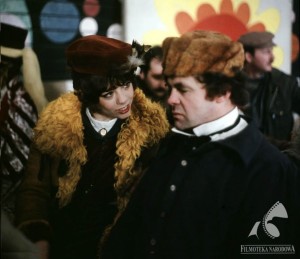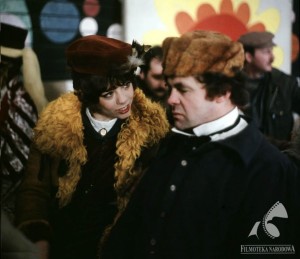 Bangsi (Miś / Teddy Bear) dir. Stanisław Bareja / Poland / 1981 / 117 min.
Ryszard, the chairman of a sports club, travels abroad with a group of sportswomen. At the airport he discovers that some pages are missing from his passport. The main suspect is his ex-wife, Irena, who wants to prevent Ryszard from withdrawing the money from their joint bank account in London. Ryszard must acquire another passport as soon as possible to prevent his wife from beating him to the money. A cult comedy depicting the absurdities of socialist Poland.