Polish films – Pólskar kvikmyndir – Polskie Filmy
25/09/2017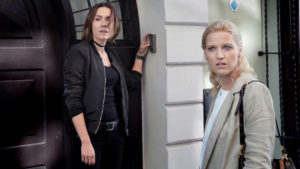 VOLTA – encore screening Wednesday October 4th at 20:00
Bruno Volta specializes in solving complex puzzles and seeing through people. But his special talents are about to be put to the test. His much younger partner Agnieszka meets a girl called Vicky under unusual circumstances. She finds a mysterious and extremely precious object inside the wall of an old building. It is too good of an opportunity for Volta to miss. Together with his bodyguard Dycha, Volta decides he will do anything to get this extraordinary and precious object. It does not turn out to be easy as innocent looking Vicky is in fact a strong opponent.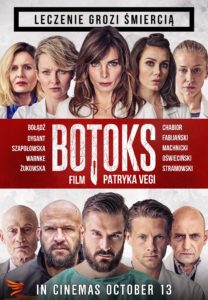 BOTOKS – encore screenings Monday October 16th at 20:00, Tuesday October 17th at 20:00, October 28th at 20:00! BUY TICKETS HERE
"Botoks" tells a story of several men and women working in a hospital, where sweat, tears and blood is shed every day. The director, Patryk Vega, shows that the world of medicine in Poland is not any less violent or corrupted than the world of the police and mafia, that was the subject of Vega's previous movie "Pitbull. Tough Women."
Daniela (Olga Boladz) and her brother (Tomasz Oswiecinski) ride the ambulance until she starts working for a pharmaceutical company. When a gynecologist specializing in abortions (Katarzyna Warnke) gets pregnant, hospital director (Janusz Chabior) tries to fire her. Doctor Beata (Agnieszka Dygant) loses her fiancé in a motorcycle crash. While stealing strong painkillers from the hospital, she meets Marek (Sebastian Fabijanski), a hospital orderly haunted by his own demons…
Screened in Polish with English subtitles.
Skoða fleiri fréttir