Dancing and singing, camp and gore! Films everyone needs to see, at least once! // Það er allt að gerast í sumar í Bíó Paradís! Komdu í bíó!
Friday, June 3, at 20:00, and Thursday, June 9, at 20:00 Tickets are on sale here 
Comedy/Musical, Jim Sharman, 1975, 100 min., UK/USA (in English)
Tim Curry fer hamförum sem klæðskiptingurinn Frank en auk hans leika í myndinni Susan Sarandon og Barry Bostwick. Þá bregður Meatloaf fyrir í hlutverki hins snarruglaða Eddie. Í myndinni segir af huggulegu pari, Brad og Janet, sem þarf að leita aðstoðar íbúa drungalegs kastala þegar springur á bifreið þeirra og enginn finnst tjakkurinn. Húsráðandi reynist vera kynóður vísindamaður og klæðskiptingur og reynist dvöl þeirra í kastalanum nokkuð ævintýraleg.
When a straight-laced couple is stranded on a stormy night, they take refuge in a old, dark mansion full of weirdos led by a mad transvestite scientist. This bizarrely entertaining and highly satisfying musical was a huge box-office draw and continues to be a one-of-a-kind cult classic.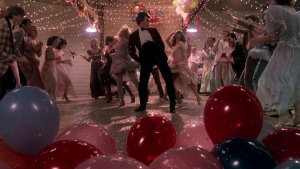 Footloose
Friday, July 1, at 20:00
Drama/ Music/Romance, Herbert Ross, 1984, 107 min., USA (in English) Tickets are on sale here 
Kevin Bacon upp á sitt besta í tónlistardansmyndinni Footloose, en margir kannast við titillagið sem varð gríðarlega vinsælt víða um heim. Kastaðu af þér sunnudagsskónum og komdu að dansa í Bíó Paradís!
A city teenager moves to a small town where rock music and dancing have been banned, and his rebellious spirit shakes up the populace. A true cult classic that makes you feel like dancing! With Kevin Bacon!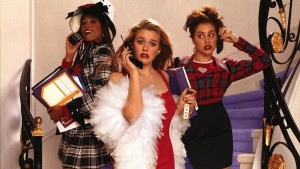 Clueless 
Friday, July 22, at 20:00
Comedy/Romance, Amy Heckerling, 1995, 97 min., USA (in English) Tickets are on sale here 
Alicia Silverstone í ógleymanlegu hlutverki sem dekurdrósin Cher. Myndin fjallar um hóp forríkra og ofdekraðra krakka í Beverly Hills þar sem allt snýst um vinsældir og að falla inn í hópinn. Myndin er lauslega byggð á skáldsögunni Emma eftir Jane Austin.
A rich high school student tries to boost a new pupil's popularity without affairs of the heart getting in the way. Starring Alicia Silverstone, Brittany Murphy and Paul Rudd. Loosely based on Jane Austen's novel Emma.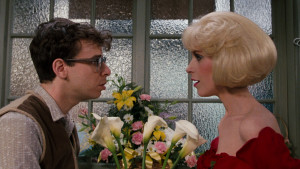 Little Shop of Horrors
Friday, August 5, at 20:00
Comedy/Musical/Sci-fi, Frank Oz, 1986, 94 min., USA (in English) Tickets are on sale here: 
Hver man ekki eftir hinum seinheppna starfsmanni blómabúðar (leikin af Rick Moranis) sem finnur ástina með hjálp mannætublóms, sem þarfnast stöðugrar athygli? Myndin var tilnefnd til tvennra Óskarsverðlauna, fyrir bestu tæknibrellur og besta frumsamda lagið.
A nerdy florist finds his opportunity for success and romance with the help of a giant man-eating plant, which demands to be fed. With an all-star cast that includes Rick Moranis, Steve Martin, John Candy and Bill Murray.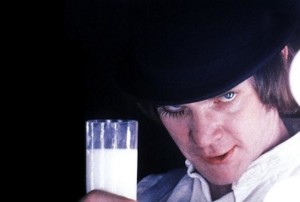 A Clockwork Orange
Friday, August 26, at 20:00
Crime/Drama/Sci-fi, Stanley Kubrick, 1971, 136 min., UK/USA (in English) Tickets are on sale here: 
Sagan fjallar um Bretland í dystópískri framtíð þar sem tómhyggja og ofbeldishneigð einkennir ungar kynslóðir sem alast upp í sjúku samfélagi sem er allt í senn spegilmynd fortíðar, nútíðar og framtíðar. Myndin byggir á samnefndri skáldsögu Anthony Burgess. Kvikmynd í leikstjórn Stanley Kubrick, sem þú vilt ekki missa af á hvíta tjaldinu!
The great Stanley Kubrick's ultraviolent, over-indulgent and graphically stylized film of the near future. A terrifying, gaudy adaptation of Anthony Burgess's 1962 satiric, futuristic novel of the same name.